Discover more from Stories from the Future
A monthly newsletter with future scenario's, the latest news about human augmentation and deep dives into topics that discuss the future of humanity. And some sciencefiction and pop culture.
Superhuman News 🤖 - The virtual sigar of Sigmund
Peter Joosten MSc.
Hey there,
Is mental health only a human-to-human thing? Or would you rather have therapy from a chatbot or a non-human avatar in a virtual world?
Every month I write a future scenario to amaze, inspire, frighten and above all make you think about the increasing role of technology in our lives.
In this month's scenario, I explore the future of psychiatry and psychology.
Enjoy reading!
Peter
PS. Let me know what you think of the scenario! It is my ambition to become better at writing future scenarios, so every bit of feedback is greatly appreciated!
Scenario: The virtual sigar of Sigmund 🚬
Philip closes his eyes. Back to his breathing for a moment. Four seconds in, hold for four seconds and four seconds out. His friend Joost calls it the Navy SEAL technique. That those guys dock just before a shot. Calm your mind, the body follows, and then exactly between two heartbeats: Pow!
Philip wonders if it's working. The heel of his right foot taps irregularly against the marble floor. He fiddles with his earlobe. Nora sends him an encouraging message: 'Go tiger, you can do this!'
Philip's corners of his mouth curl down unwillingly. Number 76 appears on the display in the waiting room. As if it should have been, Philip sighs. The year of his father's birth.
Philip shuffles to room 4. There he is. Hearty as always, at least on the outside. 'Philip, I missed you!' Philip deliberately replies a fraction too late. 'Me too, Dad. It's been way too long.'
Silence. They look at each other. 'And Bernadette?' his father asks. Philip moves his buttocks back and forth. 'Ah, I know enough already, Philip. That's OK.'
The smile lingers. The Deep Fake hologram of his deceased father glimmers strangely in the room. It paused.
Philip turns around. He hears a subtle cough. A man of about sixty years old, with a bald forehead, a white mustache and beard, looks at him sternly. He wears a three-piece brown suit. An antique watch taps into a small pocket in his tail-coat. In his right hand, he casually holds a smoldering cigar.
Philip sighs. 'Oh yes, Sigmund. I forgot for a moment that I chose you today.'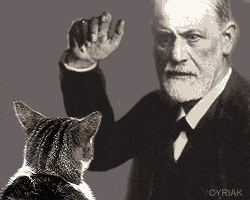 Sigmund Freud and cats...
In the writer's room
I wrote this short story based on an assignment I recently did for RINO Zuid. This is a regional training institute for education and further training in mental health care, based in Eindhoven, the Netherlands. In June, I gave a lecture there about (technological) trends in psychiatry and psychology.
I have a lot of experience giving talks in health care, but not so much in mental health care. With one exception: in 2019, I gave a guest lecture to psychology students at the University of Utrecht. So, this was a nice challenge!
After giving the lecture, the participants discussed what the developments mean for the client and the professional of the future. Those were great conversations, in which, in addition to me, also a student and experience expert were present.
On the train back home from Eindhoven, I made a start with the scenario that you can read above. In the future, the demand for care is expected to increase, but the number of available professionals will decrease. This is also known as the care gap.
Could digital cloning be a solution? There are already therapy chatbots for certain conditions. And given the choice, why not an iconic psychiatrist like Sigmund Freud?
Or deep fakes, with which you can talk to your deceased loved ones, as a way to process the grief. For example, watch this video and let me know how you feel about this: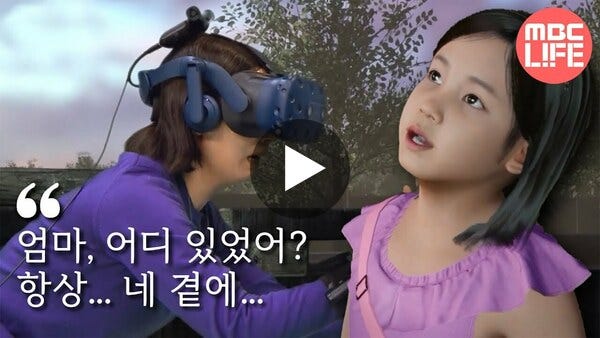 Scary or beautiful? A South Korean mother sees her dead child in virtual reality.
Into the Rabbithole
Articles, books, podcasts, videos, documentaries and more on this theme:
1) Lentis, a mental health care institution in Groningen (NL), is doing research on the effect of combined lifestyle intervention in patients with mood and/or anxiety disorders. Think of nutrition, exercise and sleep. The first study was done in a small group of 9 patients, but the results are promising.
In short, we don't have to solve everything with medication and technology (although this method does require a lot of guidance, I understood from one of the researchers).
2) In the six-part (Dutch) documentary series 100 dagen in je hoofd (100 days in your head), Tim den Besten and Nicolaas Veul assist in a psychiatric clinic. Impressive to see what clients and professionals are dealing with.
Plus: the makers themselves are open about what this work does to them and what insights it gives them.
3) A few months ago, Susan and I (finally) started the series The Sopranos (a 9.2 on iMDB). In the series you follow mob boss Tony Soprano, who, after several of events at home and at work, goes into therapy with Dr. Melfi.
This makes the series great: an antihero as the main character, striking relatives (such as Mother Soprano), the interaction with the psychiatrist, and this all in the context of mafia violence in the early 21st century on the East Coast of the US.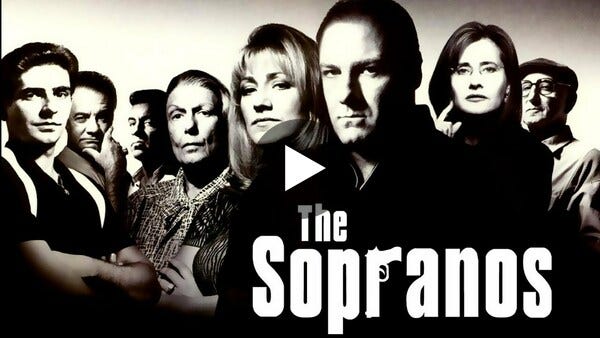 Trailer of season 1 of The Sopranos (1999)
Webinars & Keynotes
I give lectures (online and offline) about human augmentation, mega trends and health care innovation. These are upcoming events where I will give a talk or webinar, in Dutch or English. Great to see you there!
Lecture Fontys The Case - July 4, 2022

Lecture Kidskonnect - July 7, 2022

Webinar Digital Innovation in Mental Health - July 19, 2022 (English)

Lecture Summer School General Practitioner Training UMC Utrecht - July 26, 2022

Lecture Actuary Day - October 6, 2022

Webinar Allianz Germany - October 12, 2022 (English)

Workshop Zorgplein Noord - October 12, 2022

Lecture Arbeidsinspectie - October, 14 2022

Lecture Royal Airforce - October, 20 2022 ✈️

Lecture Imagine Film Festival - t.b.a. October 2022

Lecture Biohacker Summit Amsterdam - October 15, 2022 (English)

Keynote UPPS TU Delft - November 10, 2022 (English)

Lecture Jeroen Bosch Hospital - November 18, 2022

Lecture Topsprekers Zorgonderwijsvernieuwers - November 25, 2022

Lecture Talententuin Achterhoek Werkt - November 25, 2022

Lecture Unica Hengelo in 2022 (date tbd)

Lecture EDSN in 2022 (date tbd)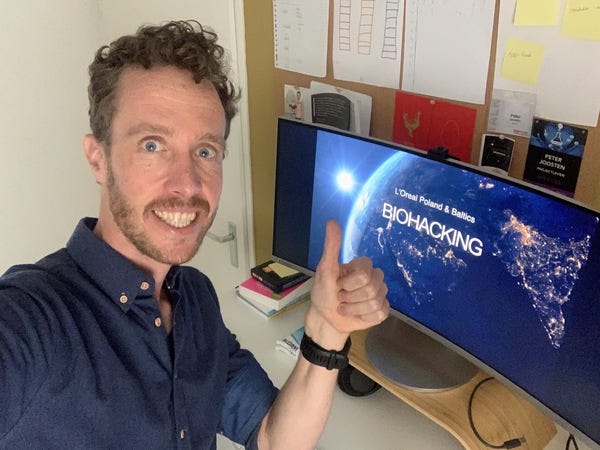 A few weeks ago I gave a webinar for the Executive Team of L'Oréal Poland & Baltics (Estonia, Latvia and Lithuania). I told them about human augmentation and the strangest experiments I've done myself, like 5 days of no food, psychedelics and chips under the skin. The customer's reaction afterwards: 'Your talk left them confused and discussing.'
Thank you
Thank you for reading! This newsletter is free, but not cheap to make.
You can help me in a number of ways: forward it to someone who likes it, subscribe to my YouTube-channel, hire me to speak, for a webinar, or consultancy. 😘
One of my favorite fictional psychiatrist: Wendy Rhoades in Billions (left).